It's been a little while since I jumped in the fun of #hashtaghumpday - let's do this.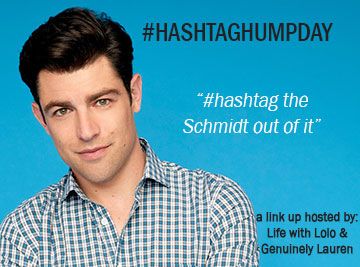 My stepmom has surgery in October, I have a cousin getting married in October,
and
I just found out my niece is a homecoming duchess in October. I looked at airfares just in case there was going to be an amazing sale happening at that time. Negative. Looking at airfares makes me sad. #whowantstobuymeaplaneticket #anybodygotasparetwothousand #expatproblems
Astro is 2! He is the eldest of our menagerie (slightly). He is the cat who converted me. I love the other two. They are wonderful additions to my life. But, this guy. This guy is the one who crawled into my lap when we were picking out kittens at the Animal Welfare League. This guy is the one who snuggles me, favors me and tolerates others, comes when I call him, head butts me, expects belly rubs, and even dribbles on me. My guy has already been warned that when this guy goes, he may need to medicate me heavily for months. Thank goodness cats have long lives. #catconvert #crazycatlady #mysugarbooger #astrothegingercat
I've lived in Australia for 81 months. I still don't entirely understand Australian politics. When Aussies vote in a Prime Minister election, they
are not
voting for a specific candidate. They are voting for a political party. That party is being represented by a specific candidate at the time. But. If while in office, the candidate's party feels like he/she is doing a bad job, they can vote to replace them with someone else from the party. This has happened more than once since I've lived here. #watchyourback #aufwiedersehen
Think about it, Americans. Bill Clinton is playing hide-the-cigar with an intern? The Democrats could kick him out and put in Al Gore. The public is unhappy with George W.? The Republicans could put in Dick Cheney. Without a public vote. Those decisions are left to the politicians. #whatsthatyousay #yikes
To add to the confusion, the left-wing party here is Labour, and the conservative party is Liberal. This week, the Libs removed Tony Abbott from Prime Minister and Malcolm Turnbull is the new PM. It's actually an alright move, I just can't get my head around the process. #expatproblems
All you folks talkin' about "Fall" this, and "Fall" that...well, it's Springtime in my hemisphere. I went from boots & tights to sandals in one week. #icouldntbehappier #ilovespring
Last week, in my post for the
Show Us Your Books link-up
, I mentioned reading my first Joyce Carol Oates book.
Steph
recommended that I check out
We Were the Mulvaneys
. This weekend, we went to a
secondhand bookstore
that also is a part of
Lifeline
thrift stores. Guess what. I got We Were the Mulvaneys for $3! #score #hoorayforbooks
#memeoftheweek - and from a friend's facebook:
Re: the "Freddy Mercury didn't actually like fat-bottomed girls, still did his job" meme: He was bi and liked fat-bottomed girls just fine.
Kim Davis is still awful.